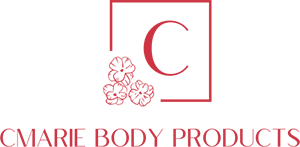 The mission at CMarie Body Products is to provide people with a range of natural handcrafted skin essentials for everyday use. With skin being the largest organ on the human body it is important that we care for it properly.
Here at CMarie Body Products, we dedicate time to research and study the different properties of oils and butters to ensure that all of our products are beneficial to the skin. We purposefully formulate our product recipes to be cleansing, nourishing, and hydrating to all skin types. Our products are made with high quality plant oils, butters, additives and are 100% free of detergents, phthalates, and parabens. We only use therapeutic grade essential oils and phthalates free fragrance oils to scent.
All products are made in Philadelphia, Pennsylvania and are never tested on animals.
Thank you for supporting this small business.