Ancestral Legacy Skincare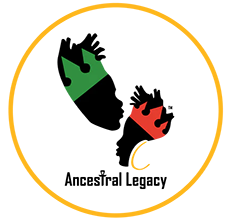 Ancestral Legacy Skincare began in the countryside of Jamaica. The founder was raised by an ancestor who used traditional remedies, balms, concoctions, soups and teas for every ailment. Our founder was raised with the knowledge of herbs that were a part of everyday life passed down from generation to generation. When she moved to America she became a registered nurse, she had children and she continued to use these remedies when she or her family was sick. Two of her children developed severe eczema and allergies and conventional medications were not working. She decided to eliminate these medicines, and draw upon her rich history to heal their skin. Our very first recipe was created, Ancestral Legacy's Original Blend, which restored and healed their skin. Next, the product was shared with friends and coworkers who all experienced relief with their skin issues. Conditions ranging from psoriasis to dry skin all achieved relief and improvement.
To further continue on this journey of healing our founder incorporates self care into Ancestral Legacy as we believe that to truly heal you have to be at peace not only with your skin but with yourself!
Welcome Home!