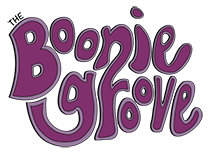 Dwayne Boone is a Philadelphia-based artist
His work both celebrates and interrogates the prevalence of pop culture in American life. His style is influenced by the colorful, lyrical work of post-Impressionists like Matisse and Picasso, as well as the free-form vibrancy of funk, hip-hop, and R&B.
Boone's work has been exhibited nationally and internationally at galleries including Space 1026, Apexart, Fleisher/Ollman, Second State Press, and Art Projects Australia.