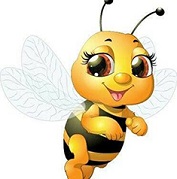 The Brown Bumble Bee Productions operates year round. We sell via market places, pop-Up events, senior housing, & craft shows, just to name a few. We take bulk orders, offer specials, free giveaways, and soon we will be offering affordable vending opportunities for our events.
In addition we currently have ebooks available on amazon.com/author/ymbrown - paperbacks coming soon.
We also offer handmade copper jewelry and we advocate for mental disorders.