Art & Soul Gallery and Boutique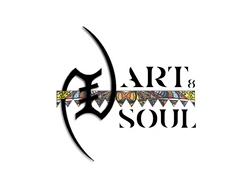 Art & Soul is a cultural oasis in West Philadelphia, providing an artistic collection of beautiful and original pieces from local, regional and global artists to create
a unique retail experience. Our inventory is carefully curated and exudes a burst of African pride and fine artistry. We carry original paintings, stylish clothing, festival necklaces, custom earrings and handbags, and head wraps. Fine and wearable art that will speak to your soul.